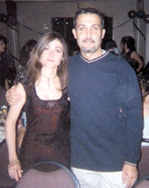 YOU CAN TRACE OUR BUSINESS BACK TO OUR ORIGINS
We are The Dakdouk Family, Majed and Anita. We come from Venezuela in South America where coffee grows in the far-western region near the Colombian Border. Venezuelan coffee is rich with acidity, full body with fruity overtones. Growing up next to coffee plantations, we developed a passion for coffee at an early age. After immigrating to United States, our love for coffee grew, leading us to work for a very recognized coffee company in the USA.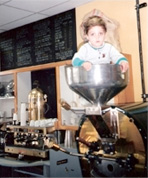 We welcomed our first born baby Alessandro in 1996. After years of dedication and hard work, our Family dream came true with the opening of Alessandro Caffe Coffee and Tea Roasting Company in Valencia, California. Roasting and blending the finest 100% Arabica Beans, we created a magnificent blend of Espresso and drip coffee. Over the years, we have grown into one of the finest quality coffee roasters in the industry.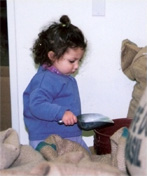 With the arrival of our baby girl Daniella and the support of our loyal customers, Alessandro Caffe found a new need and now provides a inspirational and exceptional product, "Daniella's Iced and Hot Teas". Like a fine wine, Daniella's Teas bring an exquisitely delicate and delicious flavor to the table, creating a wonderful experience. Try our teas today and see for yourself.
ALESSANDRO CAFFE BRINGS YOU THE FINEST COFFEE AND TEAS AVAILABLE